Welcome to DeshiLearners.com, the ultimate destination for all things humorous!
If you're in search of laughter, fun, and a good dose of entertainment, you've come to the right place.
Here at DeshiLearners, we're dedicated to spreading joy and bringing smiles to the faces of our readers.
Hi, I'm Rezoyan, the proud creator and owner of DeshiLearners. I have a deep passion for jokes, puns, and one-liners.
In fact, my friends often find themselves in stitches, unable to resist the contagious laughter that ensues whenever I share one of my witty remarks.
Recognizing the immense joy that humor can bring, I decided to channel my love for jokes into a platform where everyone can experience the same level of amusement.
DeshiLearners.com is a vibrant hub of humor, featuring an extensive collection of jokes, puns, and one-liners that are sure to tickle your funny bone.
Our team of talented writers and contributors work tirelessly to curate and create the most hilarious content that will keep you entertained and grinning from ear to ear.
We understand that humor is subjective, so we strive to cover a wide range of topics and styles to cater to diverse tastes.
Whether you prefer witty one-liners, clever puns, or side-splitting jokes, we've got you covered.
Our content is carefully crafted to elicit laughter and brighten your day, whether you're looking for a quick chuckle or a hearty belly laugh.
At DeshiLearners.com, we believe that laughter is the best medicine, capable of brightening even the gloomiest of days.
We're committed to creating a positive and inclusive community where everyone can come together to enjoy lighthearted humor. So sit back, relax, and let the laughter begin!
Join us on this hilarious journey as we explore the world of jokes, puns, and one-liners.
Whether you're visiting for a quick giggle, to impress your friends with a witty comeback, or to simply unwind after a long day, DeshiLearners.com is here to put a smile on your face.
Thank you for being a part of our laughter-filled community. Remember to share the joy by spreading the jokes and puns with your loved ones. Together, let's keep the laughter rolling!
Stay funny, Rezoyan and the DeshiLearners Team
ছোটবেলা থেকেই গল্পের বই পড়ার মজা থেকেই এখনো পড়ার অভ্যাস আছে। সেই সুত্রে সামহয়র থেকে ব্লগিং বিষয়ে ধারনা তৈরি হয়। কফি,বই, প্রোগ্রামিং নতুন জিনিস শিখতে মজা পায়।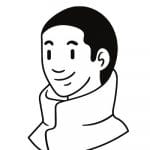 ঘুরাঘুরি, পড়াশোনা প্রোগ্রামিং আর ব্লগিং!